2006 Nissan Sentra 1.8S Special Edition
Discussion Starter
•
#1
•
Hey friends. I'm looking to add a little power to my 1.8. I have a 2006 Sentra. Would this header fit on my 1.8 Sentra?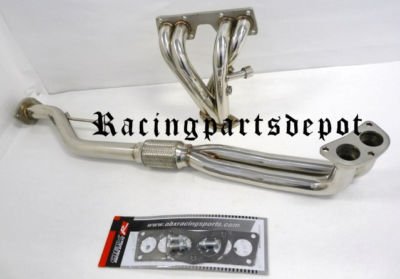 OBX Genuine Products Design and Quality of OBX U.S.A. OBX STAINLESS STEEL HEADER SYSTEM. FIT ALL 2000-2005 1.8L Nissan Sentra XE/GXE/SE. Racing Parts Depot. Beautifully Constructed With High Quality SUS-T304 Stainless Steel For Best Durability.
My logic is that "I think" the engine for the 2004-20061.8 Sentras are all the same. So if this fits a 2004 and 2005, why wouldn't it fit a 2006?
Also I understand that this is EBay... so if anyone has any other suggestions on where to find parts for the 1.8 please do let me know.
Thanks, have a great day.