went to the dyno today with the spec v. high comp, sleeved motor running e98 with a Precision 6265 on a protech setup. results:
run 1: incomplete run due to too much fuel on wastegate boost (19psi). made 360wtq
run 2: first complete run with tune on wastegate boost. made 453whp
run 3: increased redline from 7000 rpm to 7500 rpm on wastegate boost. Made 500 whp
run 4: added 1* of timing on wastegate boost. Made 535whp
run 5: increased boost from 19 psi to 21 psi. Made 573whp
run 6: increased boost from 21 psi to 26 psi. Made 513wtq and 612 whp
final run (sheet below): bit more tuning, but had to let off early. Made 537wtq and 613whp. We are estimating about 660whp if the run was completed.
Huge thanks to Armando, Danny, and Fernando at Ostar Motorsports for all the tuning, general help, support and parts!!
The car made excellent power all the way up to the redline and the engine has more in it and should be back at the dyno again next week....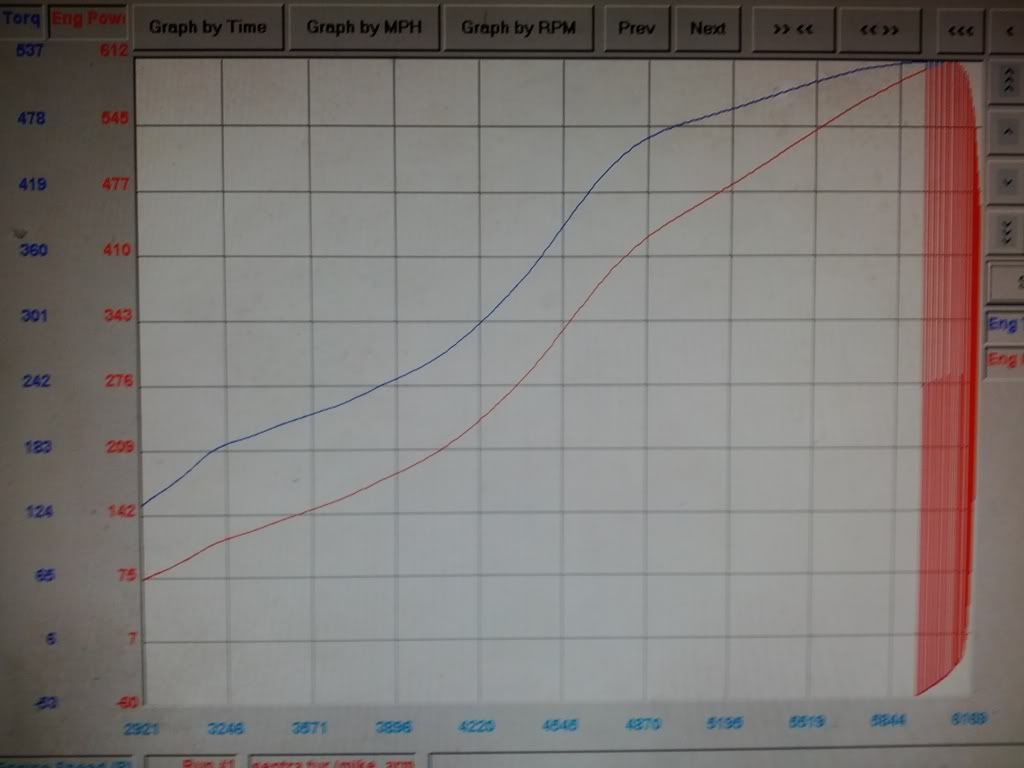 crappy vid:
Spec V Dyno - YouTube