(4) 17 x 7 5Zigen Fighters Titanium finish 4 x 114.3 bolt pattern 42mm offset 17.5 lbs each
Comes with hub centric rings for a Sentra SE-R hub (I forget the size)
Some dings here and there in the wheels I think one or two have slight curb rash
Lots of scratches inside the bolt holes from removing and installing the wheels
Also have lug nuts for a Sentra if they go to a Sentra
Fits: Nissan Sentra SE-R & SpecV, Honda Prelude and more but those are the only two I have seen them on.
Price:
$450 OBO
shipped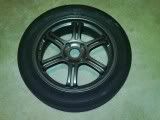 Here is a picture of the worst wheel outside on the patio. Has two small curb rashes (less than 3 inches in length each).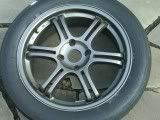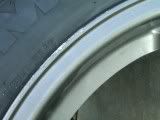 A picture of the center of the wheel to show the scratches in lug nut holes.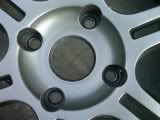 PM or email me at
[email protected]
for more info or interested.