Discussion Starter
·
#1
·
My old brake set up is now FS. They were new remans. when I bought them, painted black with duplicolor black caliper paint, cleared with engine enamel. Has paint chips, but what do you expect? The calipers have 19k miles on them and were working perfectly fine when I took them off, I just went bigger.
I also have infiniti M30 rotors, which are the perfect bolt on size for our cars. already in 4x114, and 10.75", you wont need to make any modifications. Is all you will need are 240sx to 300zx brake lines (SS ones are about $50), and the brake pads of your choice. The swap will be a direct bolt on, only about 30min-1hour of work, and however long it takes you to bleed the brakes. These stopped better than the factory 11" specv brakes, and look great. They clear stock 04 wheels, you may need spacers to clear the calipers on other wheels however.
I'm asking $250, and depending on the price of shipping, I may let it go for just that shipped. The box weighs almost 50lbs though, so we'll see. 15.5lbs per rotor and 7lbs per caliper.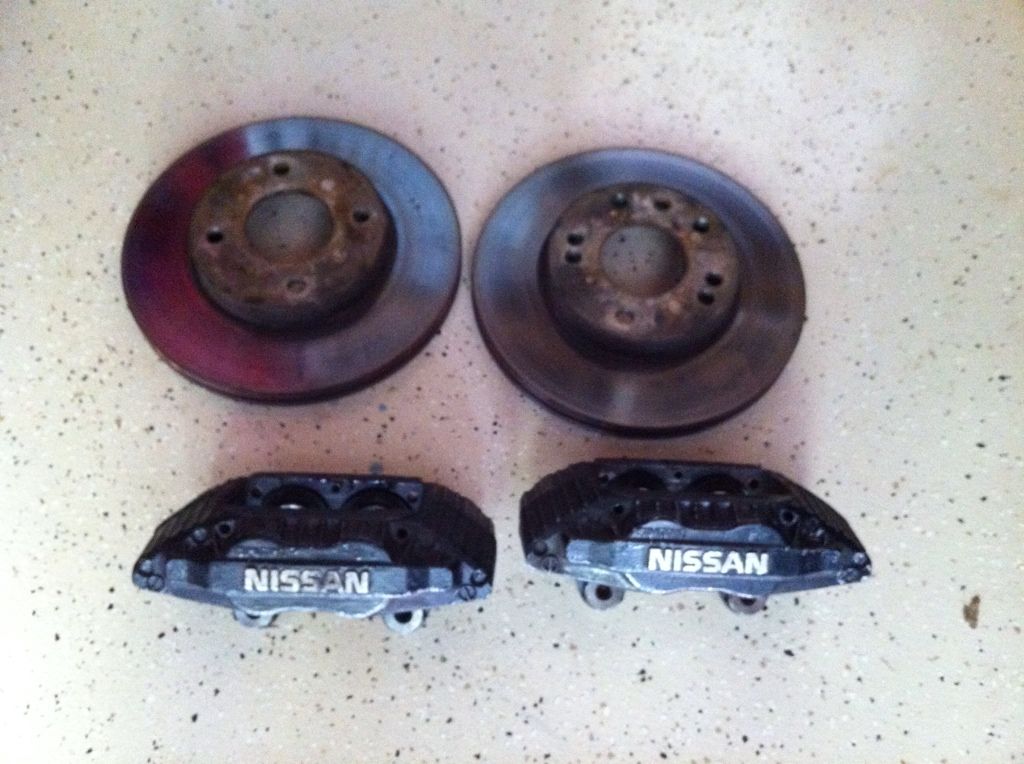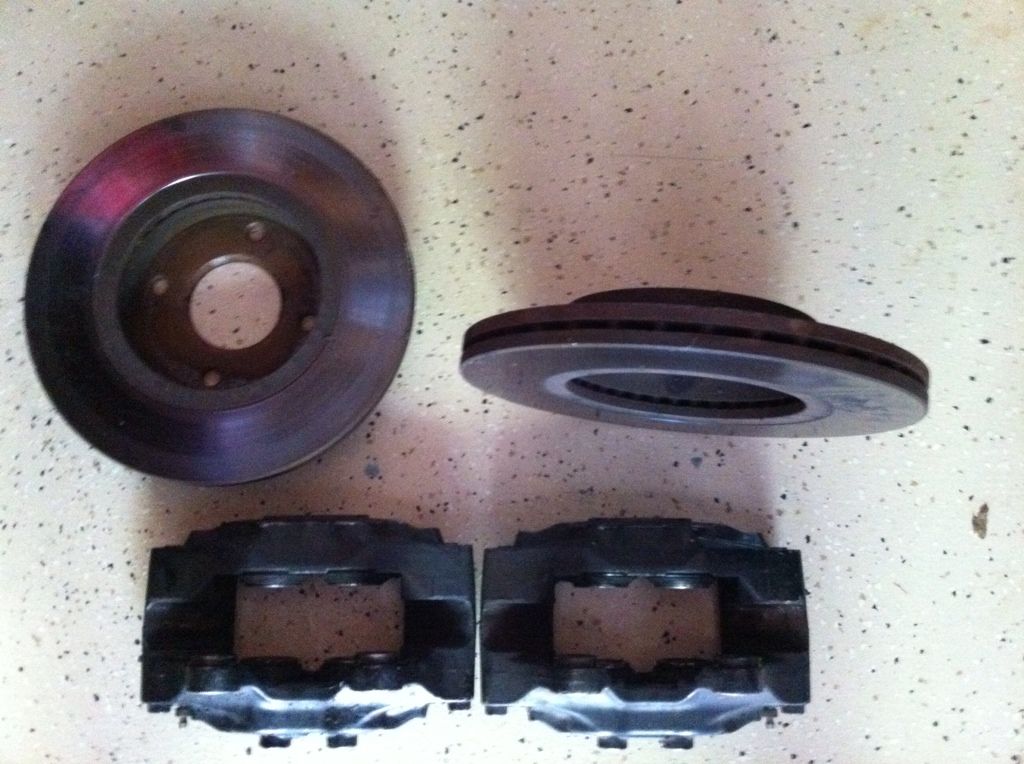 Never pay again for live sex! | Hot girls doing naughty stuff for free! | Chat for free!