Discussion Starter
·
#1
·
Well guys I know this is going to be interesting to see the responses I'll get, but here goes nothing. In November I destroyed third gear in my STi and decided to put that car on the backburner to show the Sentra some love. As a result, I've decided to turbo my Spec V aka the daily driver. I know the general consensus on here is that eBay sucks and I accept that. I've had good luck with eBay parts in the past so I've decided to use as many eBay parts as I can. I already have the eBay exhaust and some other parts. I am also planning to reuse my eBay 3" cold air intake as a charge pipe to the throttle body (seen this done many times). I am doing this not only to turbo my own Sentra, but to also help others who may follow this path. My goal is to show that eBay parts can function as they are intended to as long as used properly and their flaws are addressed. Almost all of my research on eBay turbo parts has come from the KA24DE-T community who seem to have good luck with them AND the owners are just as cheap as we are
. To keep with the original intent of this, I have substituted an eBay part in whenever possible. Let's get started, shall we?
Aside from the Summit Racing and Treadstone parts, everything on the parts list below has been sourced via eBay whether or not they are name brand.
Parts List as of right now:
Innovate Motorsports LC-1 Wideband with DB 52mm red digital gauge - $155.94
Emusa T3/T4 hybrid .50 trim turbo with polished compressor and .63A/R hotside - $149.99
Emusa 38mm 2-bolt flange wastegate (appears to be a Tial knockoff) - $59.58
Emusa RS BOV (obvious Greddy knockoff) - $39.99
Emusa Universal 25"x12"x3" delta fin intercooler - $69.99
eBay cast Sentra QR25DE T3 turbo manifold with 38mm wastegate flange (obvious Treadstone knockoff) - $179.99
3x eBay 2.5" to 3" silicone intercooler couplers (intercooler inlet/outlet to piping) (
[email protected]
$7.75) - $23.25
1x eBay 2.75" to 3" silicone intercooler coupler (intake to throttle body) - $7.99
2x eBay 3" to 3" silicone intercooler coupler (for replacing rubber couplers on eBay cold air intake) - $13.98
1x eBay 2" to 2.5" silicone intercooler coupler (compressor outlet to piping) - $8.75
eBay 2.5" universal polished aluminum intercooler piping kit w/black couplers and t-bolt clamps - $116.99
2013 Subaru STi 565cc top feed injectors with <10k miles on them - $0 donated by the good folks at Goodspeed Performance here in Scottsdale
AEM FIC-6 (bought this used) - $220
2J-Racing 5 bolt downpipe with wastegate dump tube plumbed back in - $160 via
@Nismo062
Treadstone oil feed line (with fittings) - $35.28
Treadstone .065" journal bearing turbo oil restrictor (important to the life of any cheap journal bearing turbo) - $11.55
Treadstone Standard T3/T4 Oil Return Drain Flange -10AN - $15.75
Treadstone Stud Kit (no gaskets) M10 X 1.25 and M8 includes copper lock nuts and washers - $18.00
Auto Meter 1/8" NPT Female to 1/8" BSPT Male fitting (to adapt feed line t-fitting to oil pressure sensor port) (ATM-2269) - $11.97
Summit Racing straight hose end -10 AN hose to female -10 AN aluminum Black Anodized (SUM-220090B) - $8.97
Summit Racing Braided Stainless Steel hose -10 AN 3' Length (SUM-230003) - $19.97
Summit Racing 45 Degree Hose End -10 AN Hose to Female -10 AN Aluminum Black Anodized (SUM-220086B) - $15.97
Summit Racing Straight Male -10 AN to Male 3/8" NPT Aluminum Black Anodized fitting (SUM-220046B) - $5.97
Parts that I already have on the car (some are from previous owner):
eBay/OBX lightweight crank pulley (previous owner installed)
JWT BSR kit (previous owner)
eBay/OBX throttle body spacer (previous owner)
XS-Power 4-1 header & midpipe
eBay 2.5" catback
OBX 14" & 18" resonators
OBX Forza muffler
eBay 3" cold air intake (will be reused as charge pipe)
eBay aluminum radiator with dual eBay 12" electric slim fans
Now for some pictures of the parts. I will preface this by saying I am very impressed with the quality of the Emusa parts and that is why I have chosen them for all of the major parts. I seem to be finding a lot of d-series turbo Hondas, KA24DE-T 240s, V8 guys (LS1Tech), and even some Supra guys using their parts.
All of the Emusa parts came very nicely packaged in black boxes bearing their name and logo. Emusa seems to take pride in their products. This is the wastegate box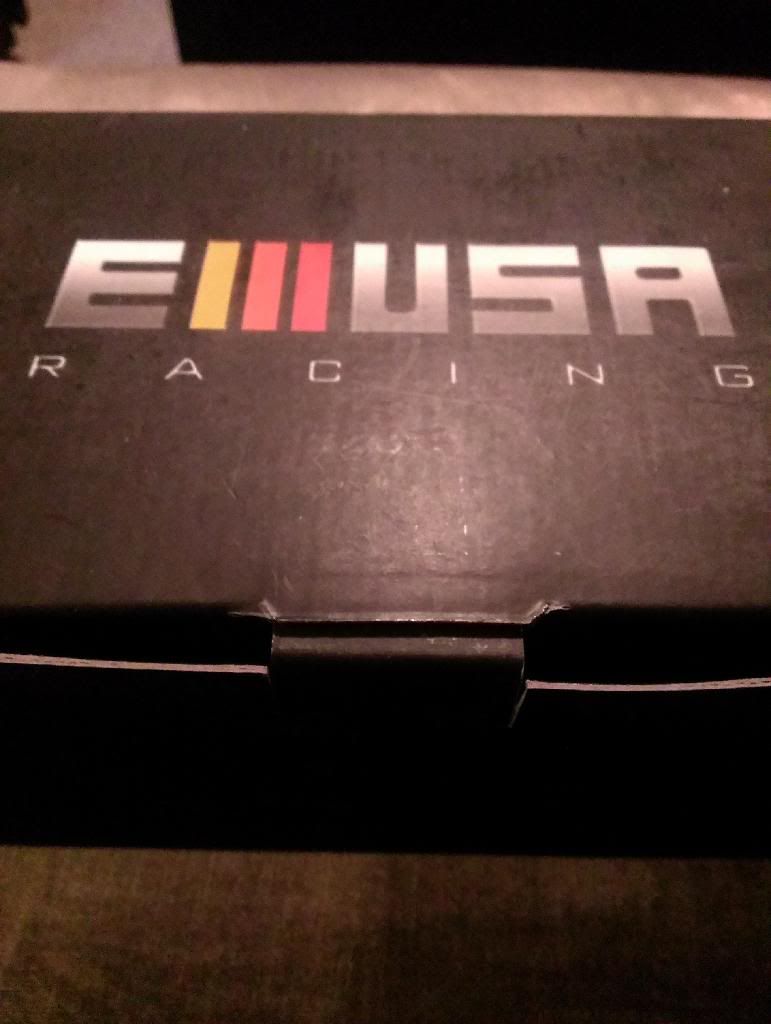 The most important part of any turbo kit, the turbo. It is an Emusa T3/T4 hybrid .50 trim with a .63A/R turbine housing. Pretty nice looking unit. Notice that material has been ground off the nuts that hold the compressor and turbine wheels on. These turbos actually come balanced. The shaft spins freely and has 0 play. Seems to be of really nice quality. Time will tell.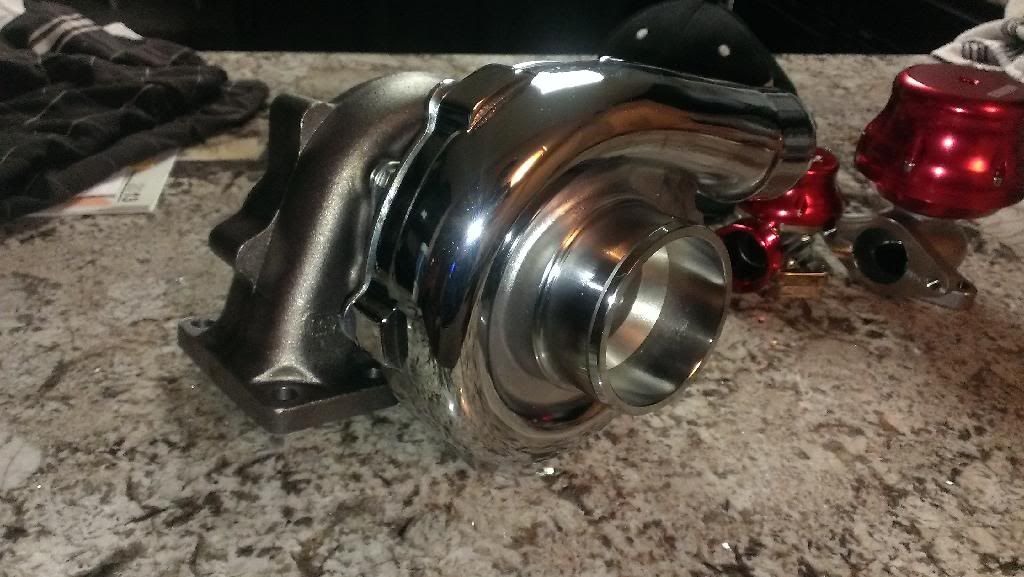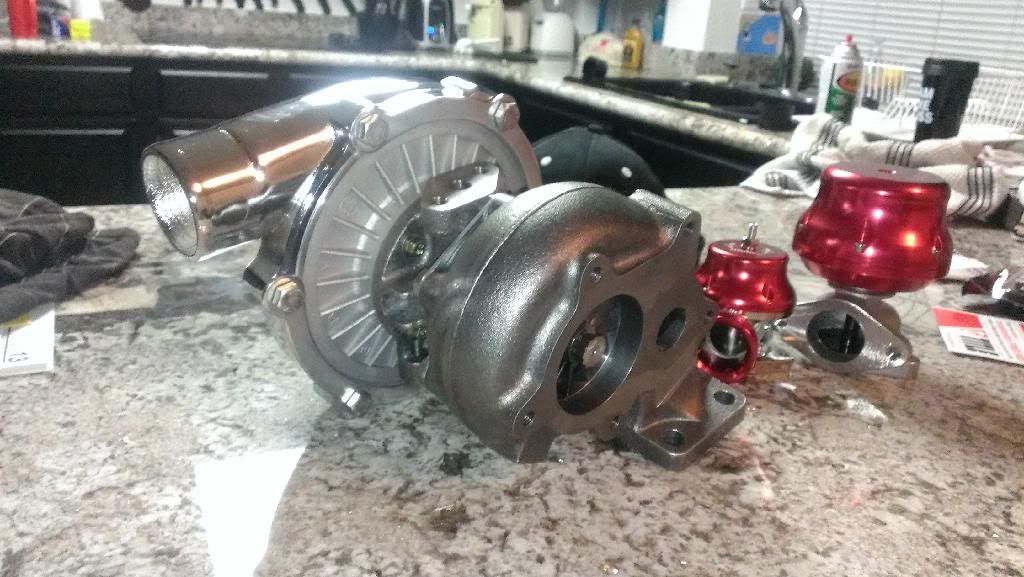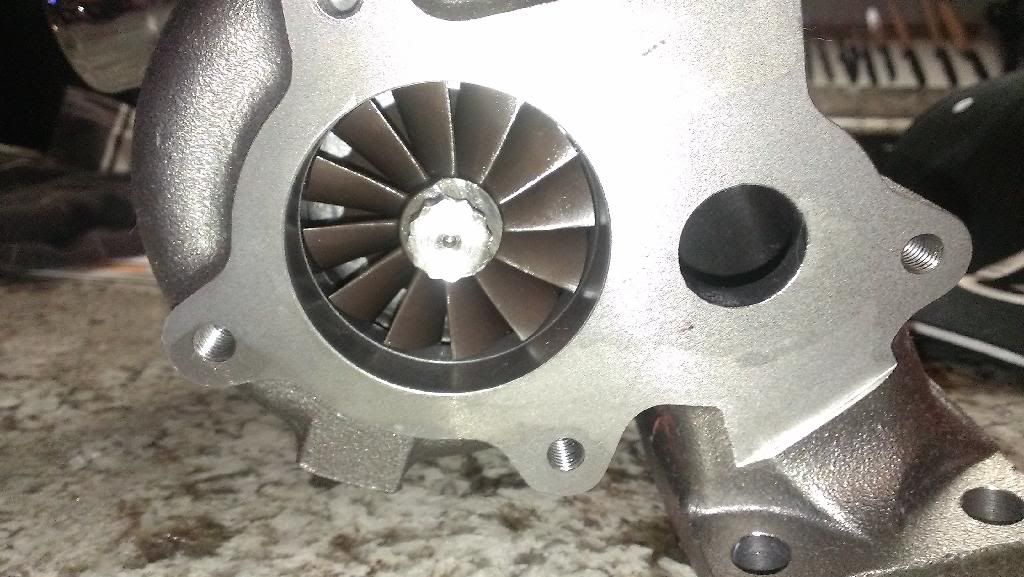 Emusa 38mm 2-bolt adjustable wastegate. I've read several good reviews online that these hold boost accurately without creeping etc. Came with several different springs, vacuum fittings, two weld on flanges, gaskets, and a fire ring to put in between the wastegate and flange. I am really impressed that the Emusa logo is laser engraved on the top. I disassembled the wastegate and found no metal shavings as some other reviewers had mentioned. I installed the weakest springs which I believe is supposed to be 4 psi.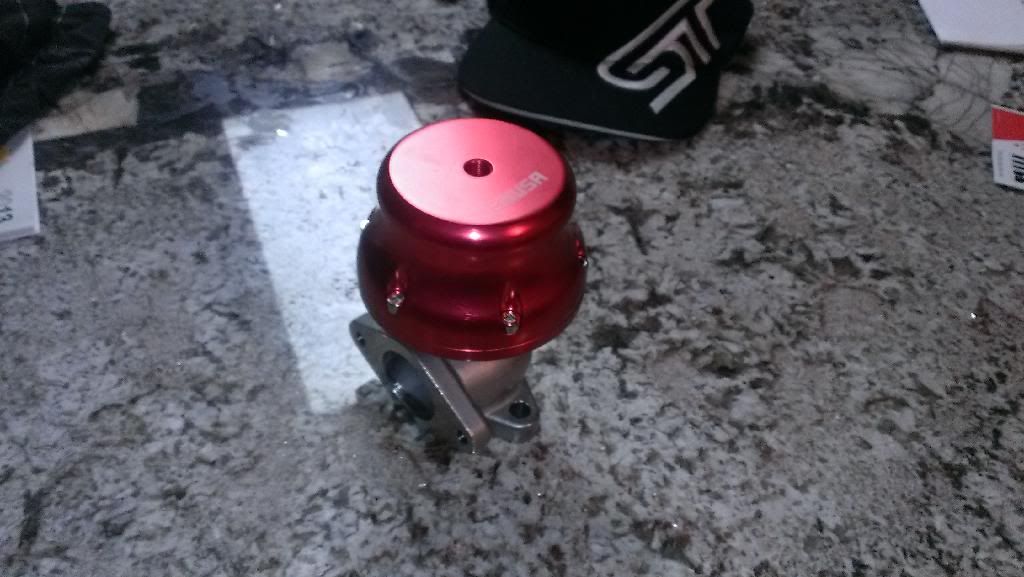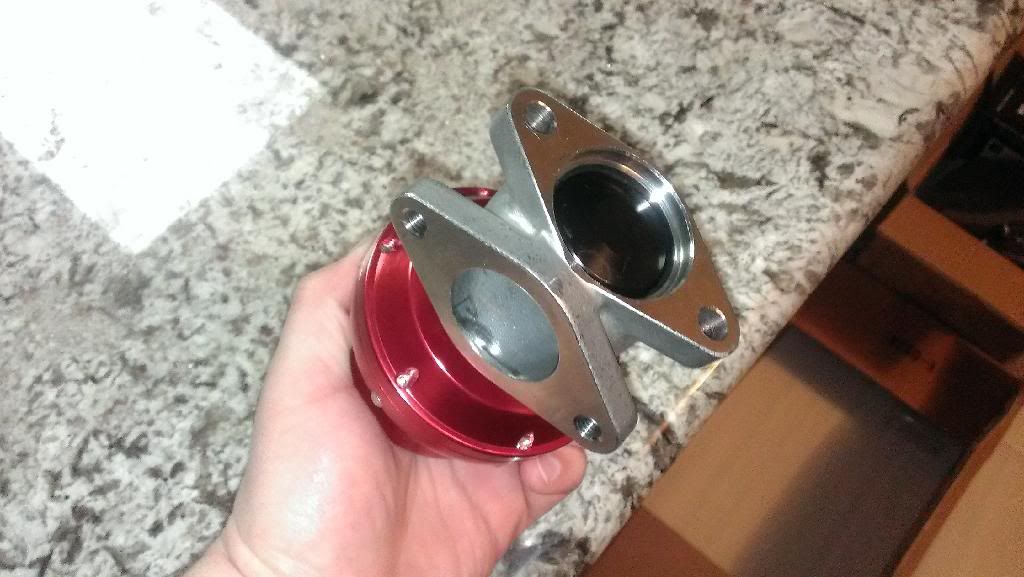 Emusa RS BOV. Seems to be the pretty standard eBay Greddy knockoff. I've compared it to regular no-name eBay RS clone BOV and the Emusa seems pretty similar. The machining seems a little nicer on the Emusa unit. Emusa also has a similar mushroom shaped design diaphragm housing on this making it look like the wastegate. In the box it came with some vac line, bolts/nuts, tiny hose clamps, flange, and gasket. The Emusa logo is also laser engraved on top like the wastegate. I plan to recirculate this in the future and have a 1" recirc adapter fitting on the way. I also ordered a better BOV flange because I'm not too impressed with the cast one it came with.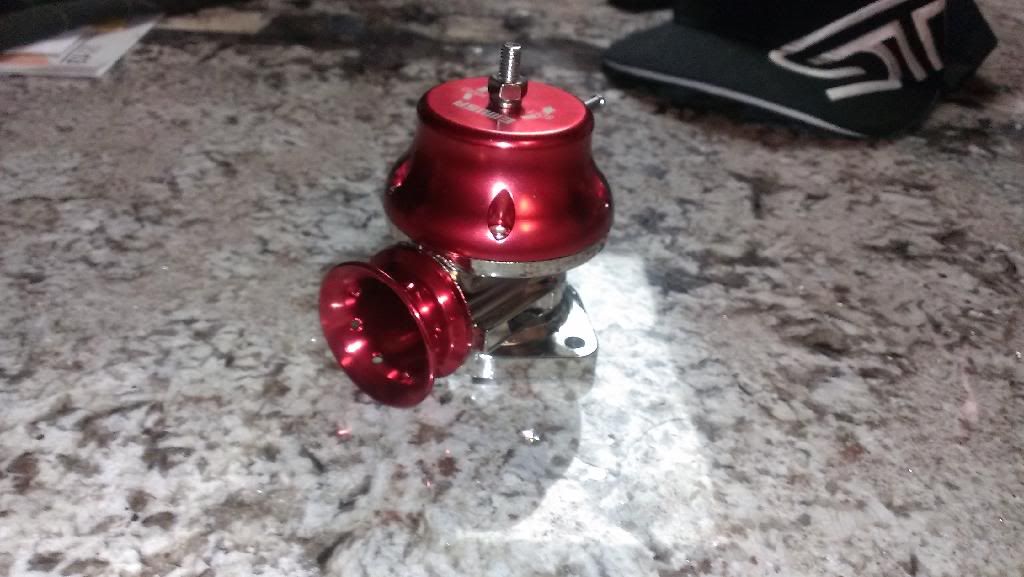 Emusa 25"x12"x3" delta fin intercooler. Seems to be of good build quality. The delta fin design is also a plus. Just like the wastegate and BOV, the intercooler bears the Emusa logo as well. What I find most impressive about the intercooler is that the Emusa logo is actually stamped/embossed onto the top and bottom of the intercooler core. Once again it seems like Emusa is going to pretty great lengths to brand their parts. All in all welds seem okay, core looks nice, and the endtanks are solid enough. I am going for a stealthy look (recirculated BOV/non-dumped wastegate) so I went ahead and painted the intercooler flat black using Rustoleum flat black high temp BBQ grill spray paint. I taped off the inlet/outlet fittings and laid on light coats spraying from an angle as not to paint the inside of the fins.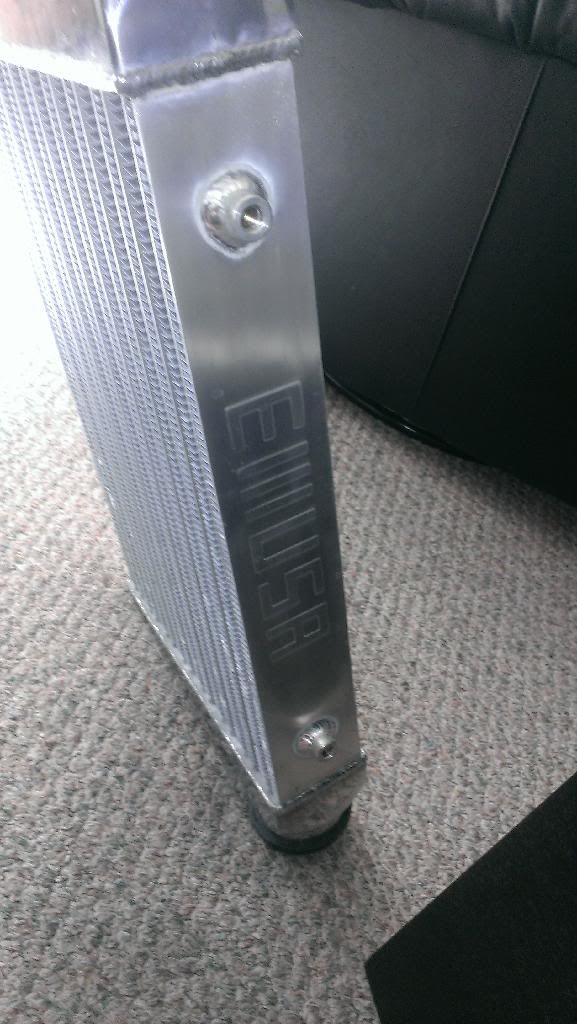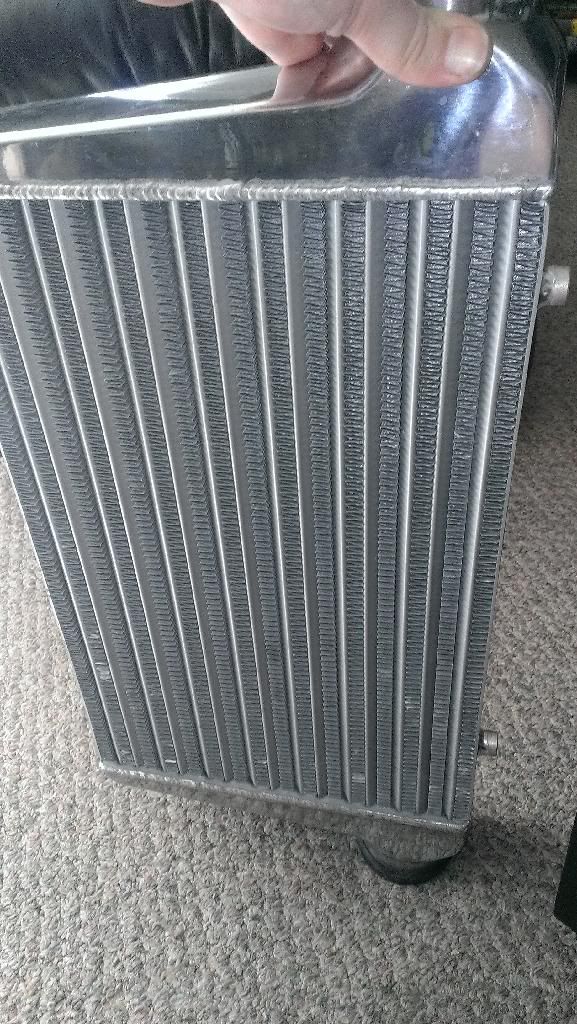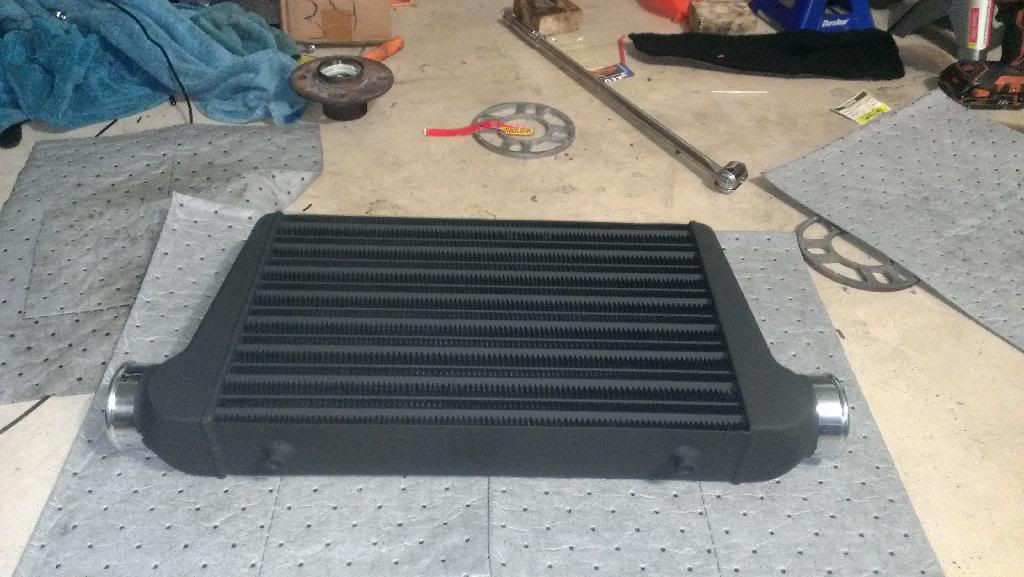 eBay cast QR25DE turbo manifold. I believe this to be the same manifold that Godspeed sells on eBay, but either Godspeed does not brand their products or this is just another clone of the Treadstone manifold. Flanges seem to be machined flat, but the casting still seems very rough. You can tell only the most minimal of efforts were made to clean up the casting lines. I am going to use my die grinder along with my deburring bits to clean the manifold up on the outside and inside.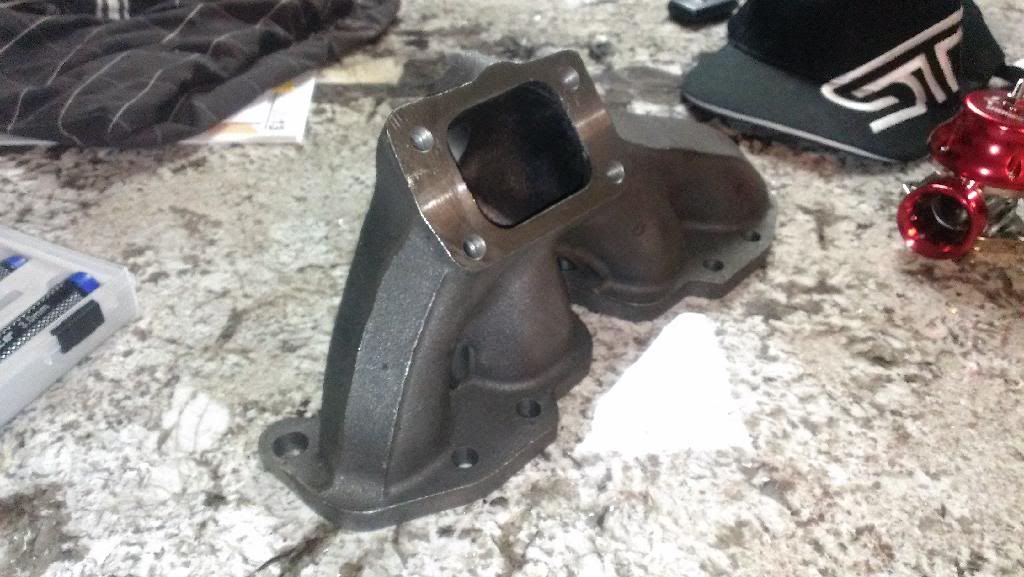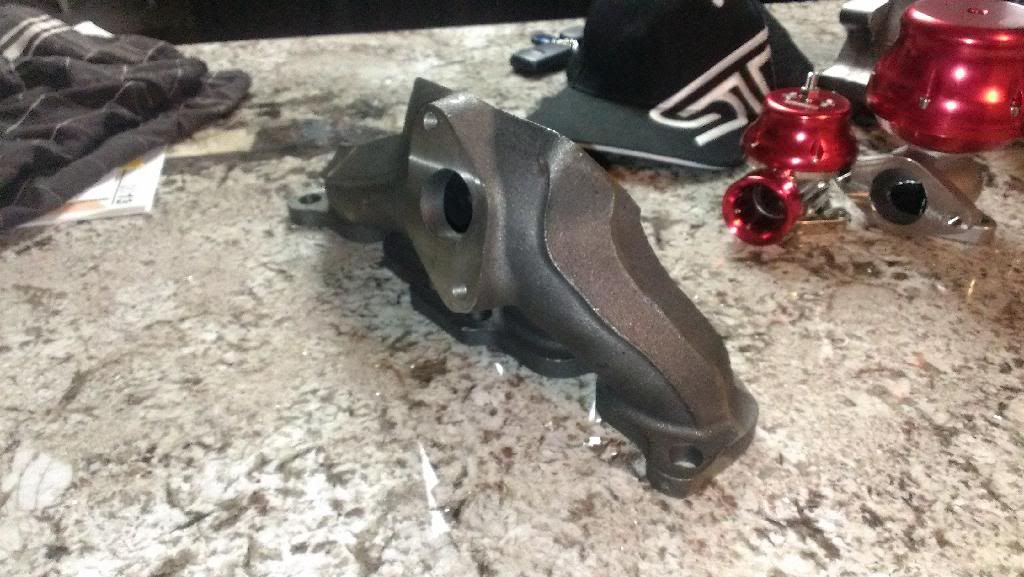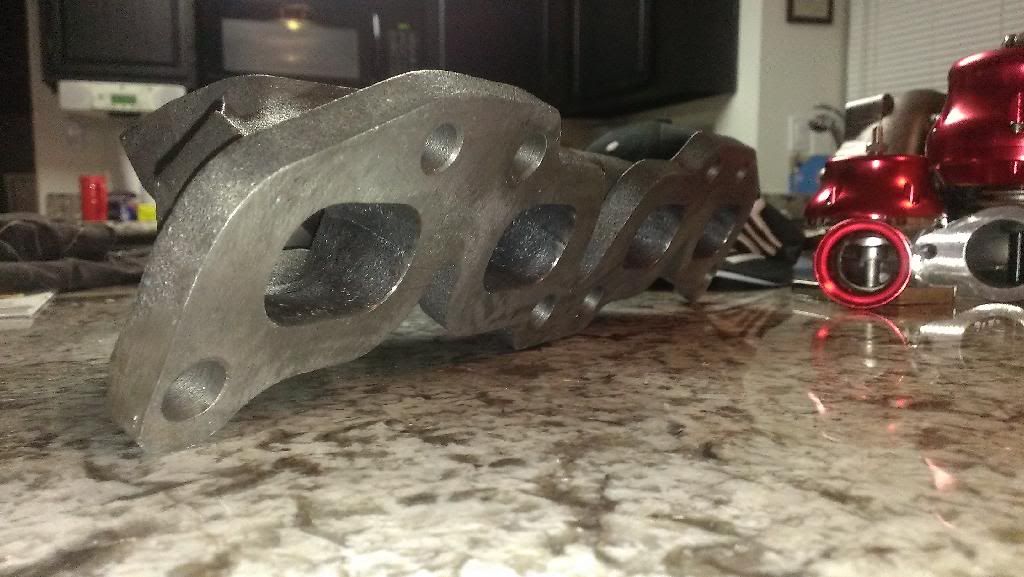 AEM FIC-6. I picked this up used via craigslist. Bought it from a mkIV Supra owner who got this in a trade from a fellow Supra owner who pulled it off of his Evo VIII. I have no idea why someone would run this on an Evo as there is a huge Tactrix cable/open source tuning community. Seems to be in great shape and the harness isn't cut to shit which is whats important lol.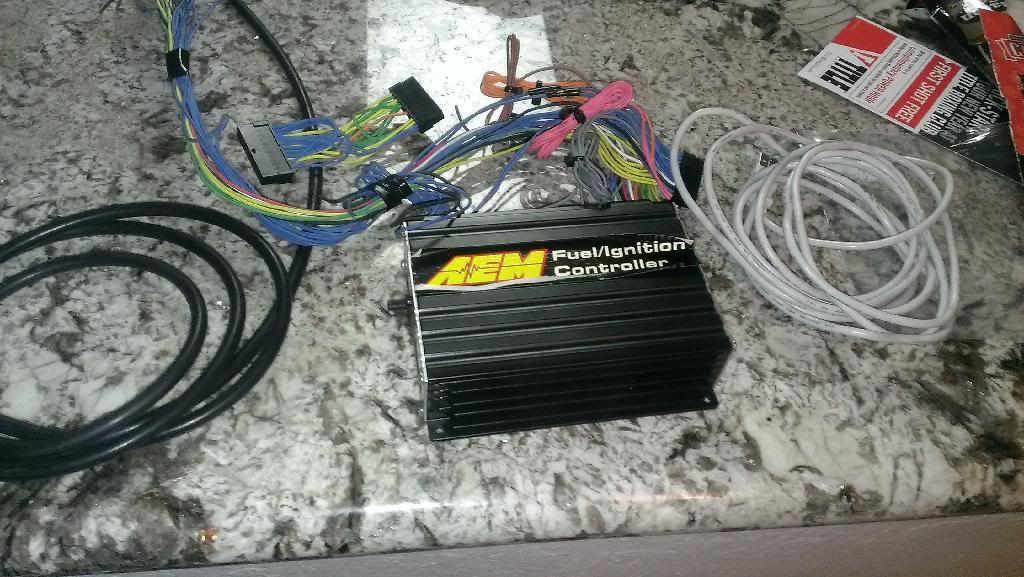 That's all for now. Will continue to update this thread as I receive more parts/start installing parts. The intercooler piping kit is supposed to come in today so if it does I plan to start making the intercooler mounting brackets and start figuring out the piping situation.