Here's my fully built and supercharged Spec. Most of the stuff is in here, there's also the build thread hiding somewhere
2016 recent photos!
Dyno for 2015
355.6WHP/318 WTQ:
https://www.youtube.com/watch?v=TnzZKXE-mGM
Previous dyno 321WHP/288WTQ
https://youtu.be/gRilrxZG-FQ
Shot my own car for the very first time in FOREVER!
Alleyway Front Passenger 2
by
Lee Hancock
, on Flickr
Alleyway Front Passenger
by
Lee Hancock
, on Flickr
Alleyway Rear
by
Lee Hancock
, on Flickr
Nismo Gramlights 57C
by
Lee Hancock
, on Flickr
UPDATED FOR 2015 - FRONT END CONVERSION AND MISC.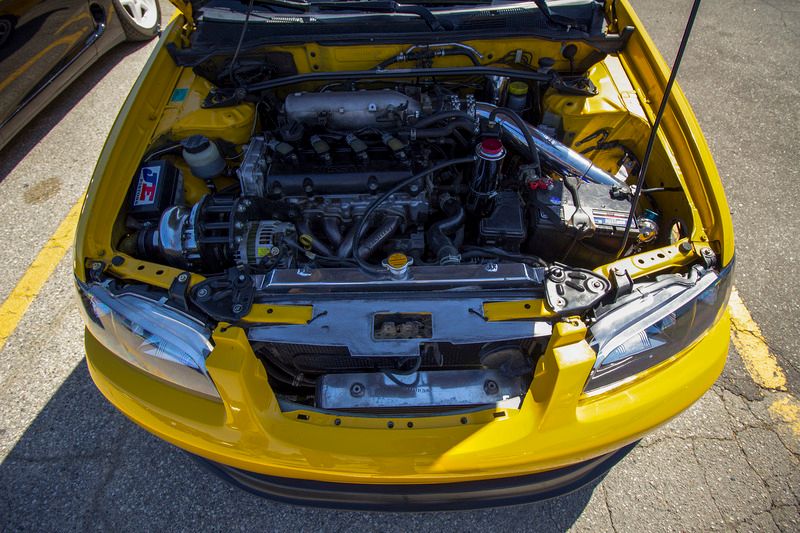 Feature vid for 2014
https://www.youtube.com/watch?v=d-_YCXnUut8
Dyno video
. Apparently after lots of talks with people around the city this thing is consistently inconsistent.
https://www.youtube.com/watch?v=3cb7FqSqZG8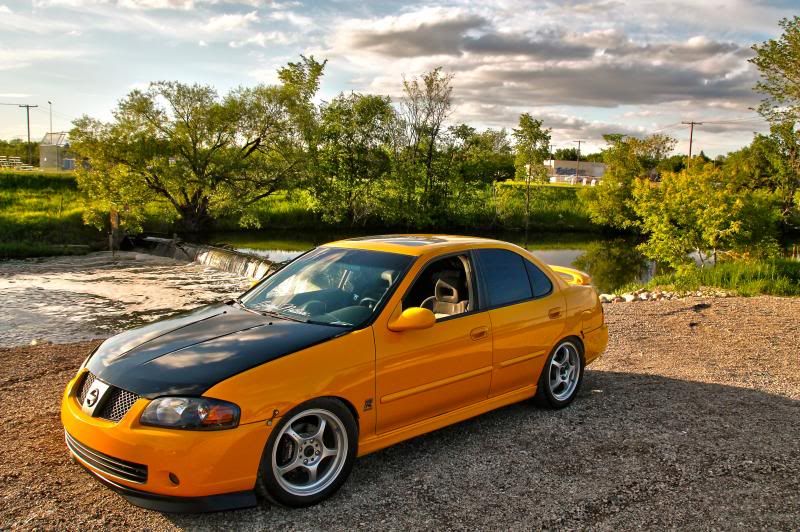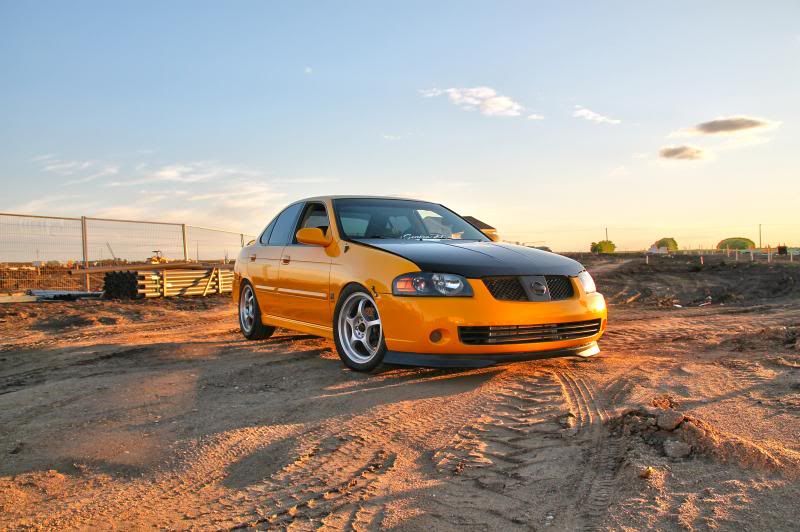 UPDATE: April 20/14 some updated flicks with the 3" Stromung and hood vinyl below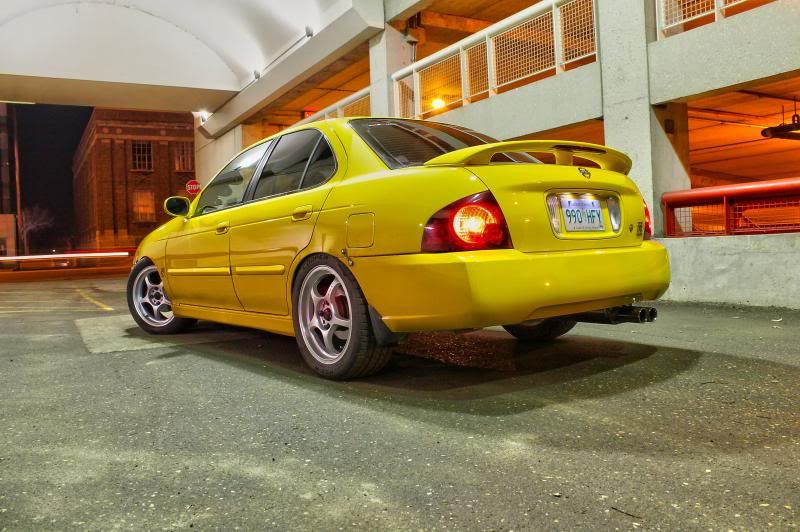 WOT PULLS WITH THE NEW EXHAUST SETUP -
http://youtu.be/j3I2H2DFgYM
The tune starts to lean out at about 6400 so I will get a retune through Joe at some point so I can safely rev her to 6900 and make that 18-20 PSI. 6400 still makes 14-15 PSI
OCT. 20/2013 VIDEO FEATURE OF THE SPEC !!
http://www.youtube.com/watch?v=ZDIEYUGjgMc
Check out the build thread here:
http://www.b15u.com/engine-swaps-builds/33025-lees-supercharged-qr25de-build.html
-RevAuto Procharger Supercharger Kit
-Procharger C1A head unit with 2.25" pulley ~14-16PSI @6800RPM
-2.5" Hot side piping
-2.5" Cold side piping with 2J Racing CAI
-Large front mount intercooler
-Greddy Type RS BOV
-Obnoxious Motorsports Vacuum block
-JE Forged 8.5:1 Pistons w/JE ring set
-2J Racing H-Beam forged rod set (700WHP capable)
-ACL Main Bearings
-ACL Rod Bearings
-OEM Thrust Washer
-B16 gen QR Head bolts
-New front timing cover/oil pump
-New timing tensioner/guides/chain
-Jim Wolf Technology balance shaft removal kit
-New front and Rear Main seals
-OEM Main bolts
-OEM rebuild kit (Nissan steel gaskets)
-Ajusa 3 layer head gasket
-A/C Delete kit
-2J Racing Stage II clutch
-OEM TO bearing
-OEM Flywheel bolts
-Walboro 255LPH fuel pump
-Bosch 950 dual spray pattern injectors with PnP clips
-2J Racing ECU UpRev Reflash via Osiris datalog
-Jim Wolf Technology stage one camshafts
-Genuine NISMO stainless steel exhaust manifold
-Prothane motor mounts
-"Robs" Wheel Hop Aids
-2J Racing Anti-Lift Kit
-BC Racing Suspension Coilovers
-2J Racing Lightweight Power Steering Pulley
-OBX-R Lightweight Crank Pulley
-3" stainless steel Stromung Midpipe
-3" stainless steel Stromung exhaust
-ProSport Oil Pressure/Water Temp/Boost Gauge
-AEM Wideband
-"Sharky's" Bin pod for SAFCII
-Nismo/Rays Gramlight 57C wrapped in 235/45/17 Cooper RS3 rubber
-Custom made 3.5" cold air intake feed for the Procharger
Thanks for looking!