A lot of people have issues with the reverse lockout when it comes to shift knobs, etc. and they also have a tendency to stop working or become "sloppy" when the spring slips of its seat.
Here's how you take it apart:
First, unscrew your shift knob and remove the plastic trim that surrounds the bottom cubby hole. Its held in with four clips and pops out if you pull it towards you.
Remove the boot and trim by pulling it up towards you, it should also pop out pretty easily.
This is what you should see now: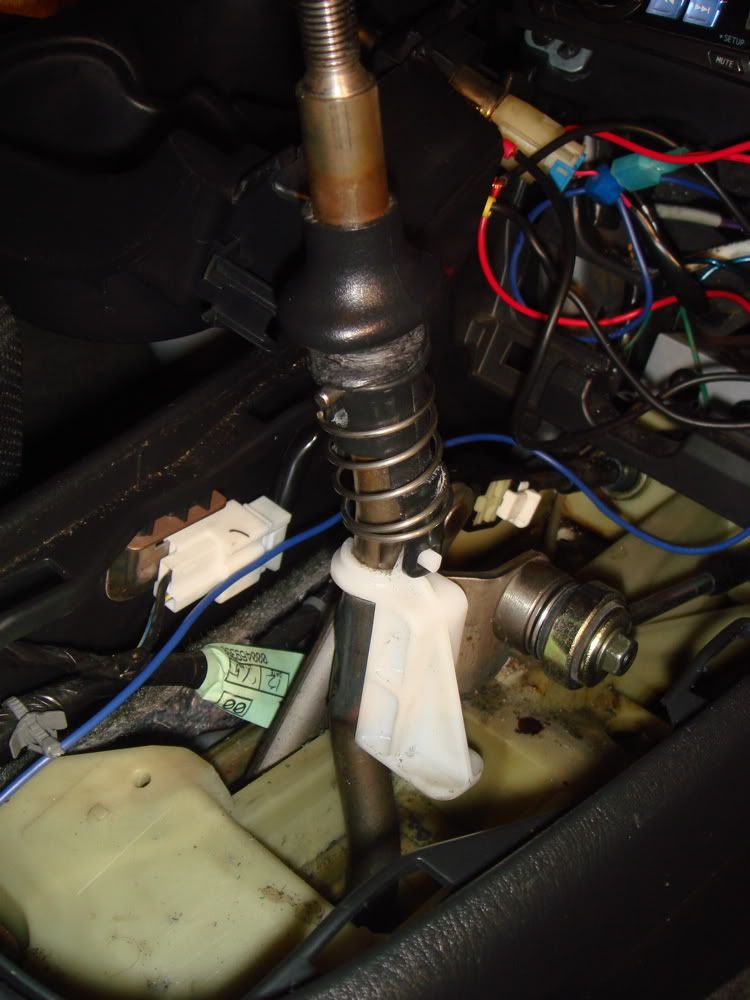 At the top of the spring is a pin that runs through the actual shifter that holds the lockout assembly in place. Pull it out with some pliers: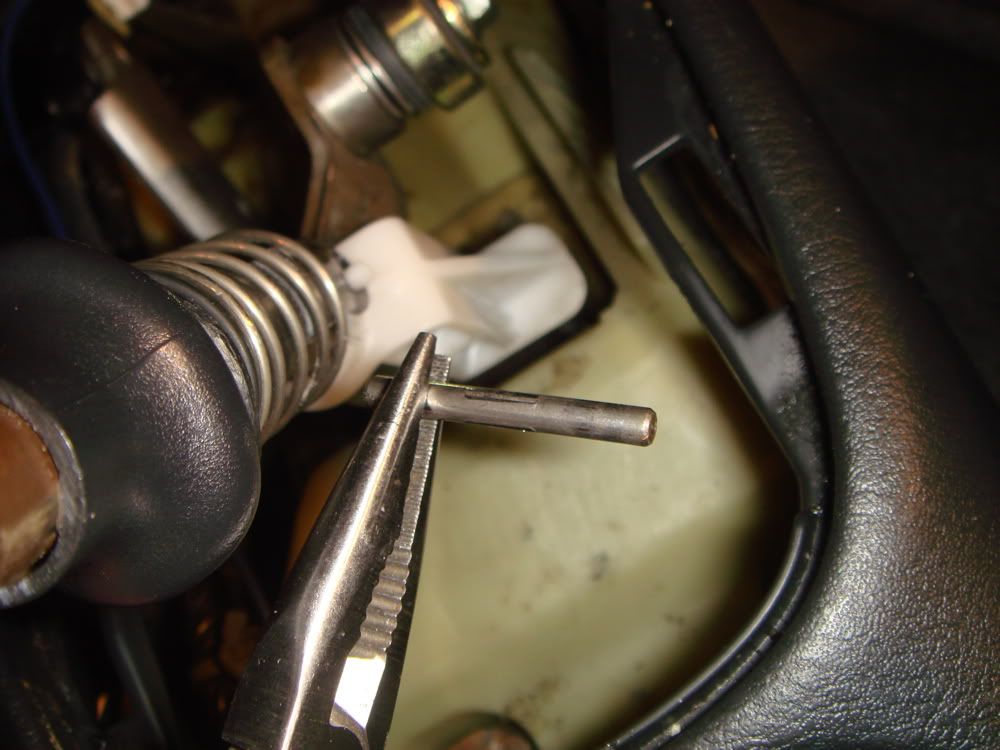 Now the entire lockout assembly can be removed by pulling it straight off the shifter. Here is a pic of the assembly removed:
When you put it back together, just make sure the pin goes on top of the spring and that the spring is seated correctly. If you look at the last pic, you can see how the bottom of the spring slipped off of its seat. This will cause the lockout to move up and down freely and lose that nice "springy" feel.
More pics to come soon...