Discussion Starter
•
#1
•
Hey all,
This is just a project log for my 2004 Sentra that I'm VQ swapping. I work at a Nissan dealership and someone traded in an 04 spec V with no compression. I was in need of a new winter beater/daily so I bought it for $600. I had heard of VQ35 swaps before purchasing and was really interested in them, but after figuring out costs I decided the only way it could be done economically was to buy a complete VQ manual trans parts car, which are quite rare.
Here's the car:
I was planning on rebuilding the QR and as the first step ordered an OBX header from Amazon to eliminate the cat. As luck would have it, after a couple weeks Amazon never shipped the header and refunded me the money. At the same time, a 5 speed 2003 Altima showed up at the local insurance auctions. I took a morning off work and won the auction for $475
My donor: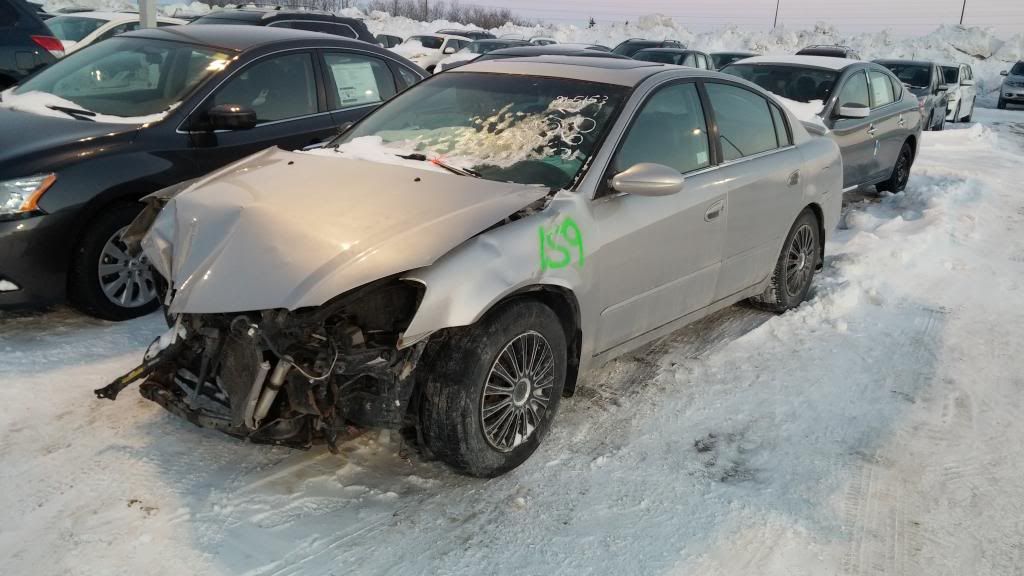 It had been hit pretty hard and there was some casualties. After cutting away the front end I was able to program my Sentra key to the car and start it up to make sure everything was good.
The accident had pushed the frame rail over into the alternator, smashing it to pieces and taking a small chunk of the inner timing cover with it. The A/C compressor escaped any damage, the front primary O2 was bent, and the IPDM suffered some cosmetic damage.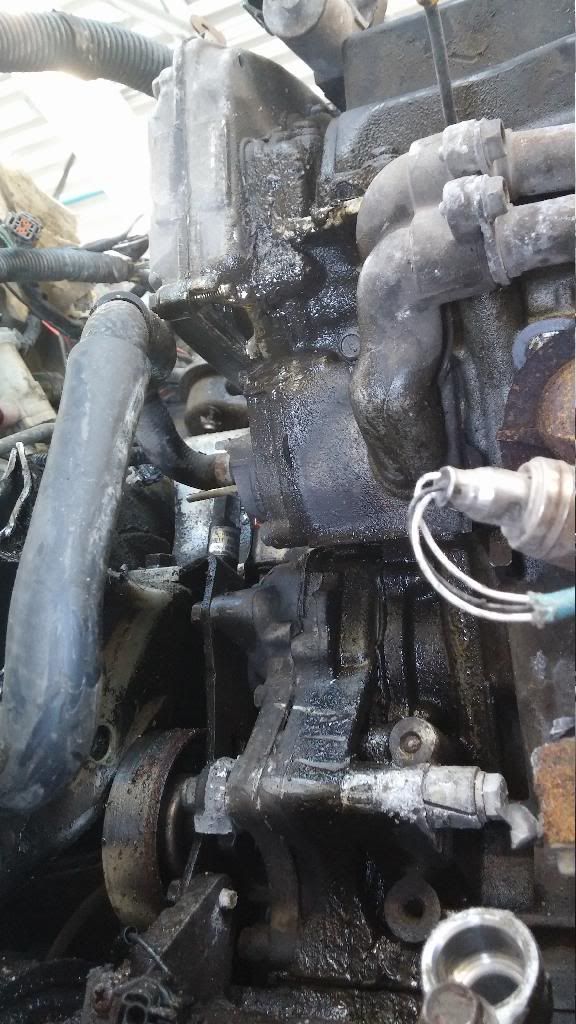 Free!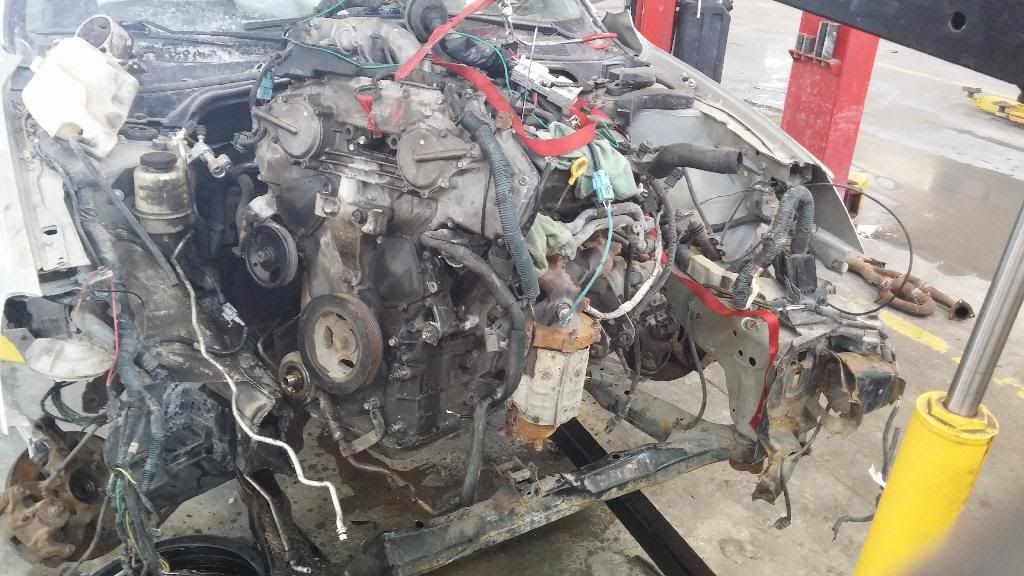 The car had 213,000kms (~132k MI) on it but the engine has clearly been out before (some missing bolts and stuff...smh) and had junkyard marker on the intake manifold so I don't know it's mileage.
Fixing the timing cover: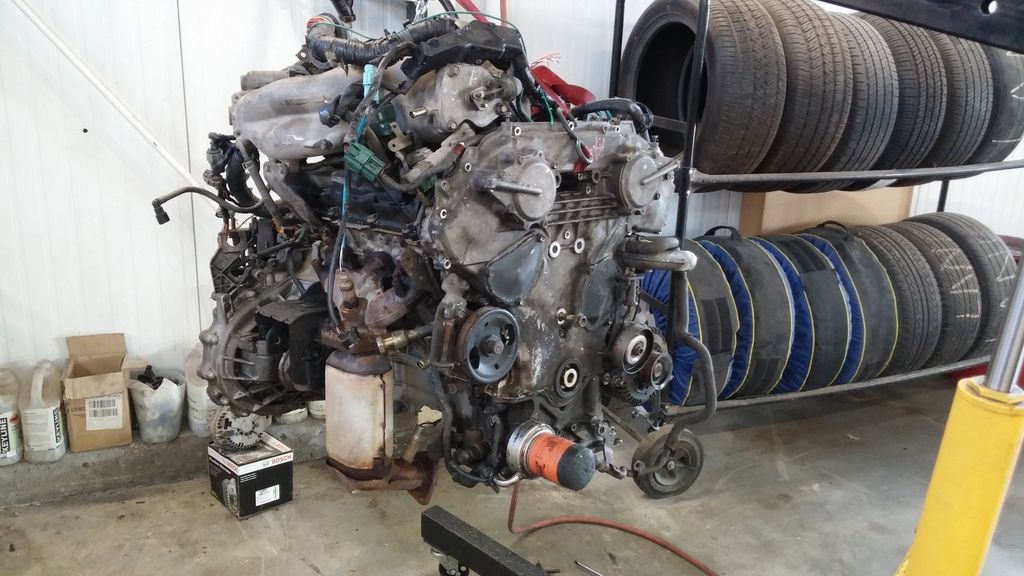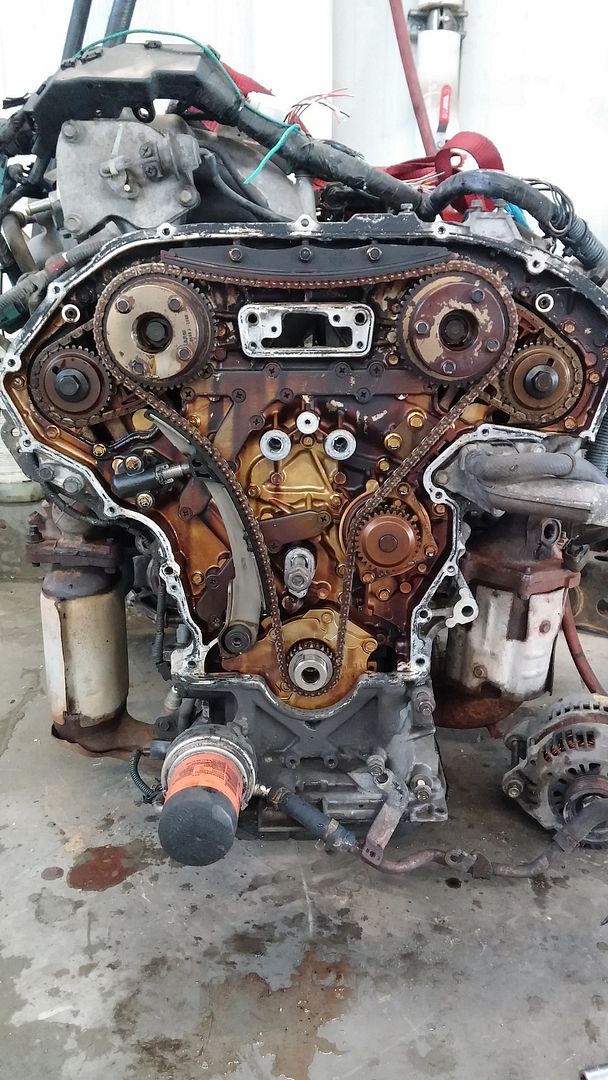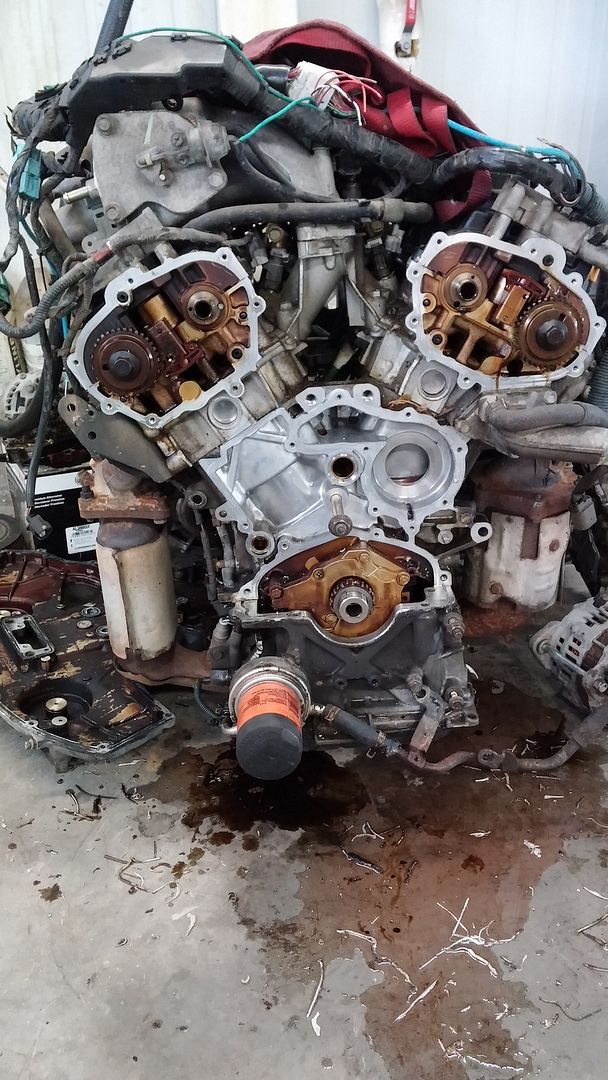 New inner cover from a junked VQ at work ready to go on: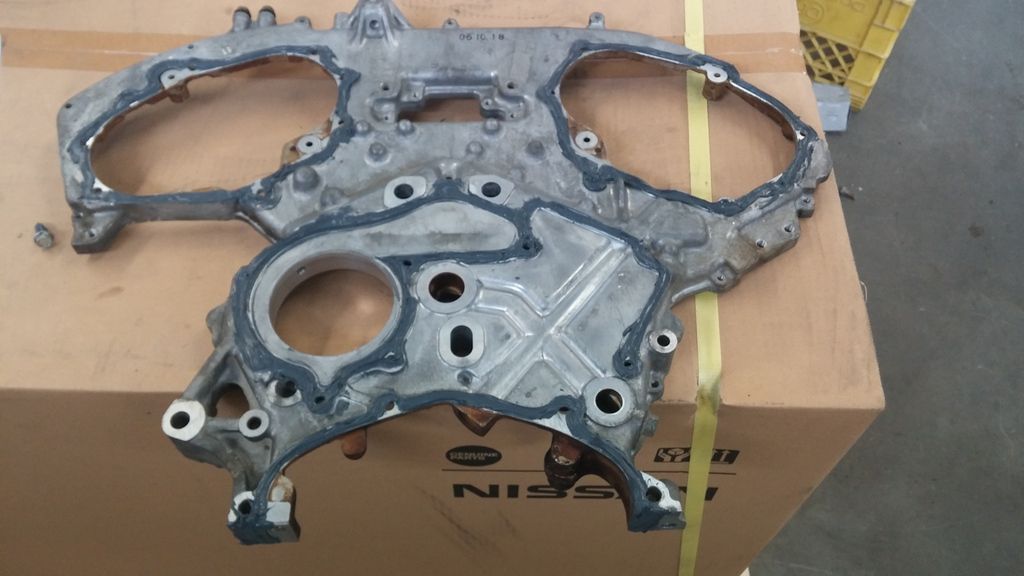 Also de-pinned and replaced the cracked connector for the front O2:
New inner cover on: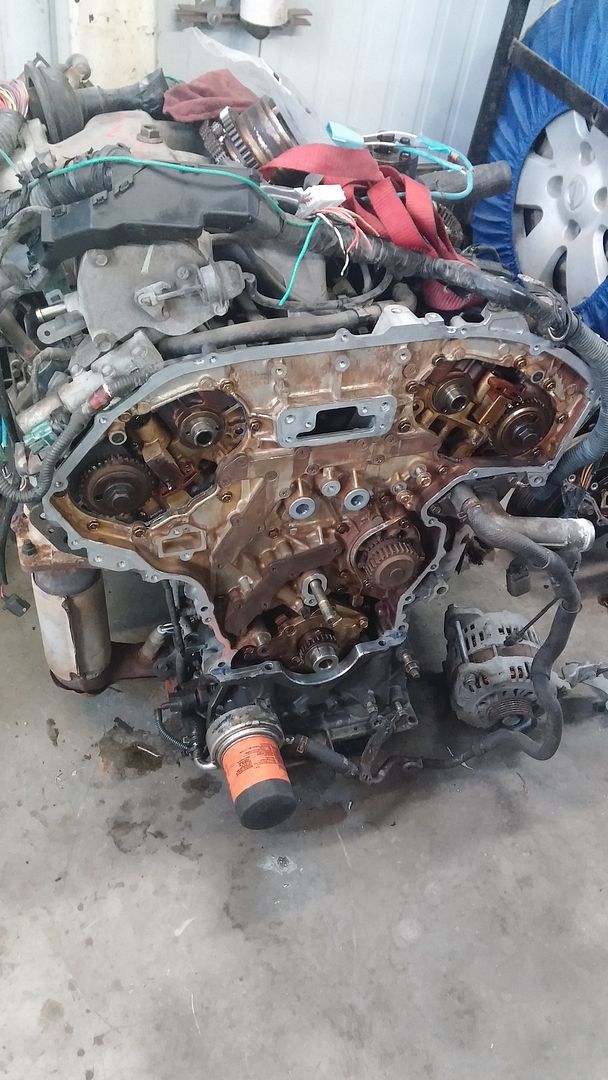 I seem to be missing some pictures, but I put a new OEM Nissan main timing chain, tensioner and guides in on reassembly.