Discussion Starter
•
#1
•
So I know a few of us have not been so privileged, and some way or another ended up with a rattle canned hood.
This isn't a how to, but just some discussion for those who have done it, or are considering it (I would recommend against it, unless you have a garbage hood).
I personally intended to be able to "restore" a CF hood I picked up, and have it professionally painted. It turned out it was hopeless, and I was just stuck with an ugly hood. On that note I rattle canned it with some flat black paint and went on my way. Before I traded my car in, I tried to find an OEM black hood from a junker with no cigar. So I attempted one more time at the rattle can.
I work at Sherwin Williams and we carry this product, All Surface Enamel gloss black. So I bought a couple cans and went to town.
If I intended to keep the car, I would have done a light sand, and prime before. Since it was only going to be in my possession a couple weeks, I just washed it with water and a rag.
I removed the hood, and went to town. I sprayed it horizontally (driver side to passenger side, passenger side to drivers, etc) in 3 sections, driver side, middle, and passenger (divided by the little ducts in the middle) and I stayed standing at the back, fire wall side (any overspray you have will be coated on your next pass. If you switch in the middle of the hood to the front bumper side you will get overspray on the coat you just put down).
I put about 5 or 6 good coats. the first 3 or 4 you could see the lines left from the spray paint cans, even while overlapping each pass by 50% or so. By my last coat though they were pretty much gone.
Before:
After: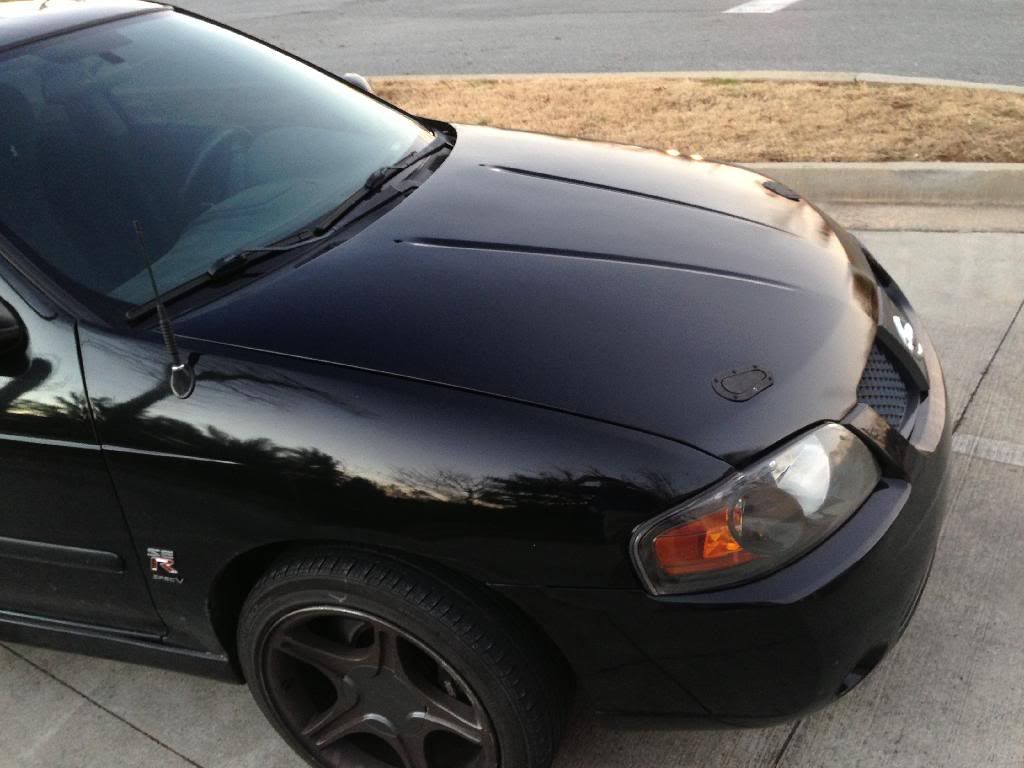 Never pay again for live sex! | Hot girls doing naughty stuff for free! | Chat for free!