Picked up an NX direct port nitrous kit to install on my 2005 Spec V. I recently purchased a PNP Intake manifold, so I am able to take my time and make sure I get this right!
The first thing I did, and what everyone should do when buying a used kit is take everything apart to inspect for debris and wear.
First up was the nozzles and distribution blocks. I removed all the jets from the nozzles. I called NX to ask them what the best way to clean nozzles, jets and distribution blocks. They suggested soap and water. So i soaked them in dawn dishsoap and water...you wouldn't believe all the dirt that comes off! I also checked all the jets to make sure they are the correct sizes. This is a pretty cool site to see what size jets to use for the HP you are looking for:
Nitrous Oxide fuel Jet size and HP Calculator nos n2o
. I am going for 100hp, so my fuel jets are .014 and my nitrous jets are .026.
Next is to take apart the solenoids to clean them and inspect them for wear. Here is a great write up:
Nitrous Solenoid Maintenance - Cherokee SRT8 Forum
You will need to buy a special wrench in order to do this. I just ordered one from NX for $7.
Here are a few pictures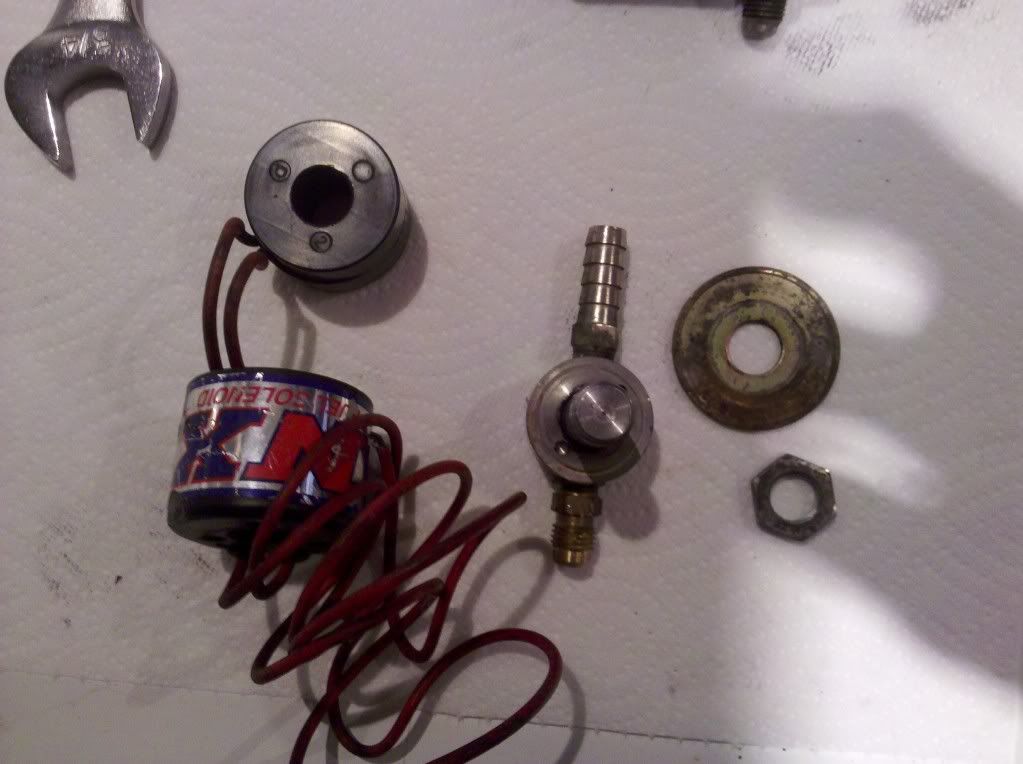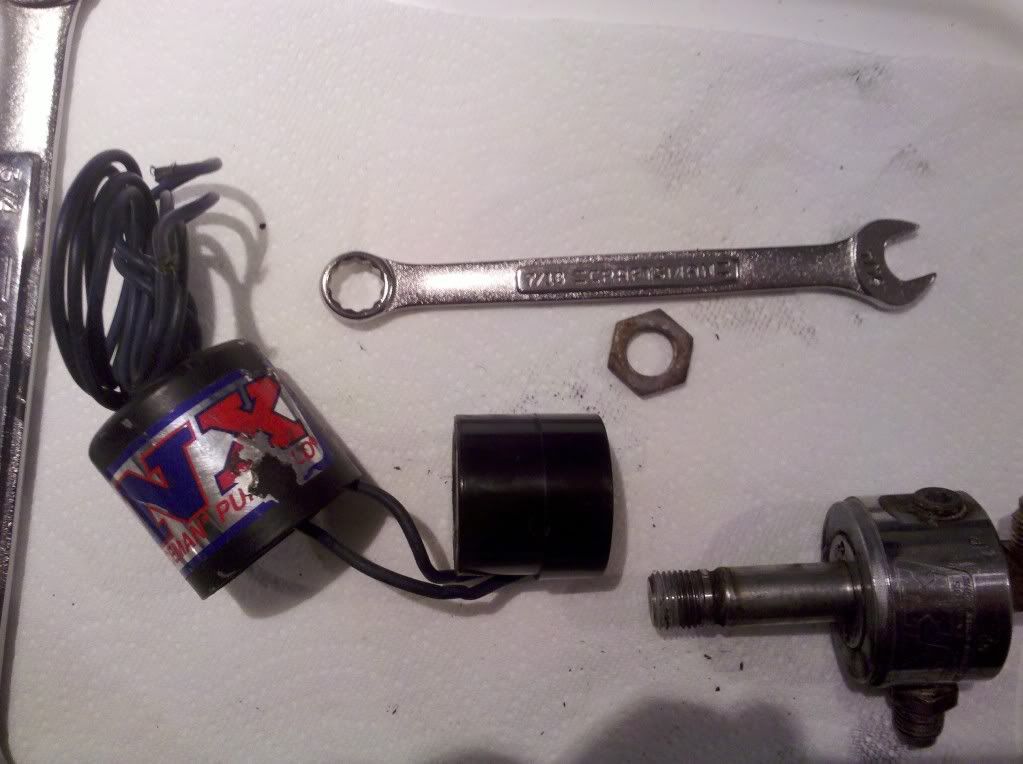 I'll try to keep this thread up to date with my progress. I figure by next summer, I should have everything I need to start spraying safely.
-Gary